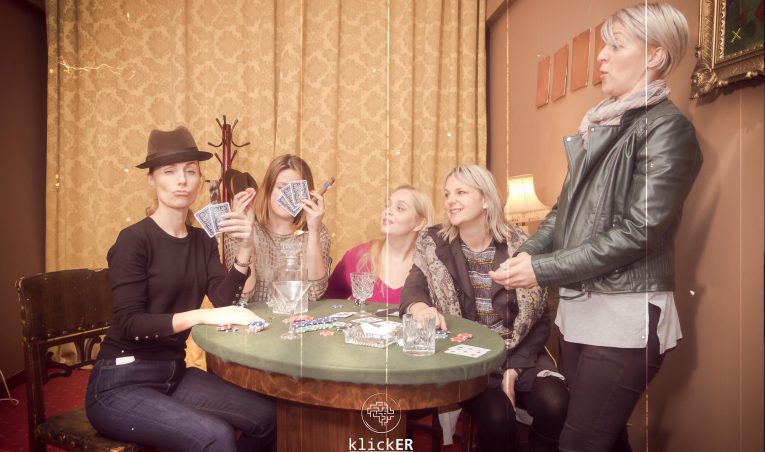 (taken from the FB page Moda i Tako To)
Imagine being locked up in an unfamiliar room, with four best friends, and having to solve puzzles together, you have to escape from that room!
You don't have to imagine, I WAS !!!
So, we played pra'o, for the first time in 25 years (not counting Riziko, Monopol and Pictionary very rarely). And that's KAAAKVE GAMES… I don't know at all how to explain that to someone who at least once didn't play ESCAPE ROOM games on the Internet (eg the legendary Crimson room https://www.freeonlinegames.com/game/crimson-room).
In short, the point of this game is to get out (escape) from the room where you are locked, solving countless puzzles inside the room, a million codes, numbers, signs, symbols, arrows, letters, messages, padlocks, keys, drawers, figurines, pieces of paper, and everything is connected in some way and everything leads you to the next step in solving the last puzzle - finding the key to open the door behind which you are locked.
Well, such a game, but ACTUALLY
has recently appeared in Banja Luka, their site is called Clicker Banja Luka and there you can read more about it. In essence, they have two rooms in their "offer" or playroom. One is called POKER, the other NEURO. We were in the Poker Room, although basically, apart from the table with the cards and chips, the puzzles have nothing to do with poker, ie card games, but it's more of a cool name, like Neuro k'o fol equipped like a hospital. All the puzzles are typical "escaprome", like a practical and fun test of intelligence. Like some mystical amusement park!
Now, to be honest to the end, we barely made it out
although I was sooo confident and thought we would be out in about 15 minutes (the deadline is an hour) because I must have spent a couple of years of my life maniacally playing point'n'click games and once wrote escape room walktroughs on gaming forums
and thought that there was no riddle that I had not already encountered and solved, but - never say never, it has grown old, dumb, dull…
BUT IT WAS SJAAAAAAJNO!
And, if I knew that all the people I have ever hung out with, on ANY occasion, will not get angry - I would say that I have probably never had a better time in my life!
However, we have already crossed the game by the fact that the five of us gathered for two hours and that we ENTERED somewhere together.
the fact that we barely came out is less important. We were fooling around, shouting, arguing, cursing, breaking our heads and literally rolling on the floor laughing…
Ako boga znate ajte i vi
ovo je nešto FANTASTIČNO!!!